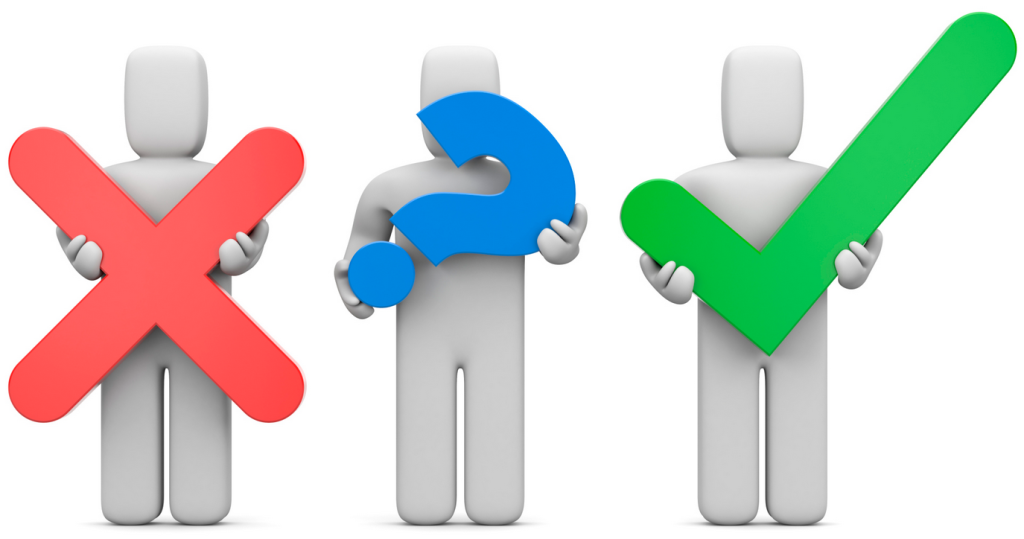 Managing risks, protecting against losses. These are tasks the insurance profession are supposed to do better than the average Joe. And there is perhaps no better opportunity to demonstrate this expertise than when facing the threats that mark the age of digital marketing.
In this age, we are introduced to tools that offer unparalleled speed, convenience, affordability, and reach in promoting our organizations. However, the very same tools render us vulnerable to various forms of interruption. For example, while social media made it significantly faster and cheaper for us to communicate with our target market, a viral complaint in one social networking website could also easily ruin your business.
How do we insure our good company name in a world where an unsatisfied customer can readily publish a bad review online and influence the perception of a million users? This article discusses timely reputation management tips for today's breed of insurance professionals:
Listening in the digital world
To be able to defend one's brand, a company must first learn how to listen to conversations in the digital world. What are the common problems and sentiments raised by consumers in financial forums or social media? What are the most Googled questions about finance or insurance? What developments in the insurance industry are capturing their attention?
Listening means digging deep into the interests of all stakeholders, and putting oneself in their shoes. For instance, a young professional looking to buy his first insurance plan would have all kinds of questions in search of the best policy in terms of costs, coverage, and/or payment terms. Listening would involve going to the channels where such questions are raised, and where concerns are shared.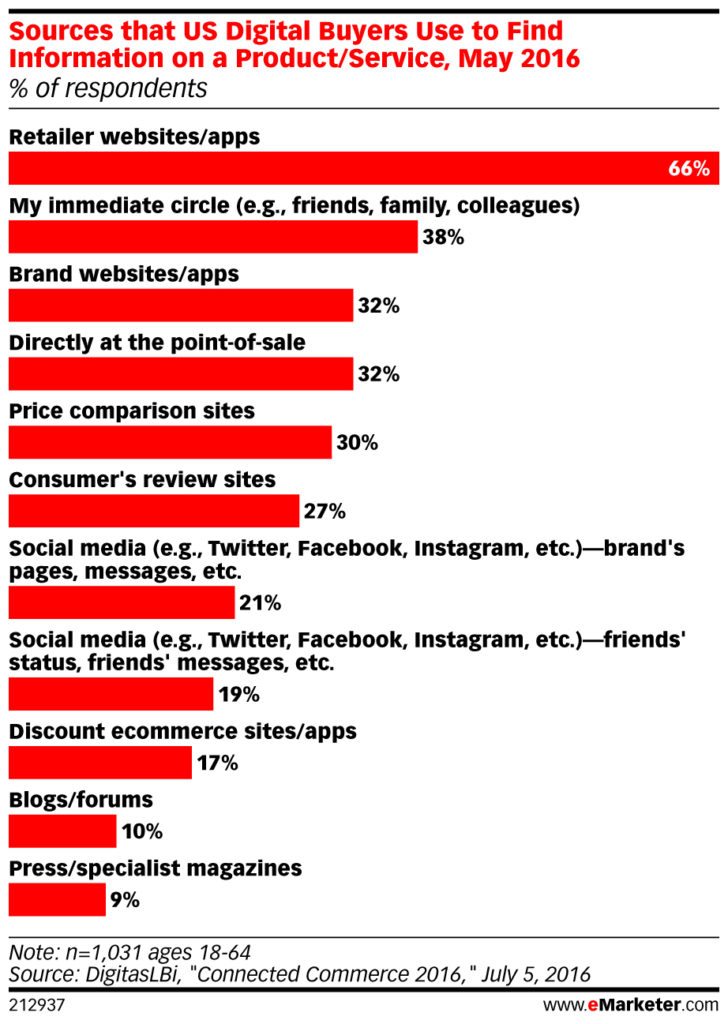 According to McKinsey & Company, consumers go through a multi-step journey when evaluating and experiencing products and services. The trick, then, is to perform the necessary monitoring and respond right away.[1]
Effective monitoring begins with establishing a solid online presence where one's target customers are: social networking sites, forums on finance, review websites, and question-and-answer websites. Official accounts bearing the company's official logo and other corporate identity elements should be created on all these platforms, to be managed by well-trained community managers. Guided by the company's corporate communication guidelines, a community manager should provide potential customers with informative content, or gently guide misguided critics toward reliable information.
This practice of tracking conversations around particular words, phrases, or brands, and then utilizing them to discover and create opportunities is called social listening. It goes beyond counting the notifications and measuring reach and engagement;it also uncovers the deeper meaning behind each reaction, and identifies customer pain points and complaints.
Tools for listening
Nowadays, Google Alerts and Analytics may be the most popular tools for monitoring a brand's online performance. Users simply need to enter the keywords related to their services, and they gain access to a whole range of useful data for brand and product or service development.
But there are many other tools that can be utilized for social listening. In Social Mention, users can type in the name of the insurance company, and results can be sorted by time frame or source. The application can also show how often a brand is being discussed, and identify the top online influencers participating in the conversation.
Another popular brand conversation monitor is Hootsuite, a page where users can craft a stream through a particular keyword. Because this tool is designed to be a one-stop dashboard for managing Facebook, Twitter, LinkedIn, Foursquare, Google+, WordPress, and other social media networks, it can obtain and analyze data from all these platforms.
Other social listening tools available for today's businesses include Twazzup, HowSociable, Klout, Buzzsumo, and TweetReach. All these enhance the capacity of digital marketing managers to build brands, especially by engaging wider audiences for their content. The word cloud daily update, for instance, allows the religious tracking of trending topics for each day:[2]

Joining conversations
Another benefit of social listening tools is the opportunity to join conversations that may be related to the company. For those in the insurance industry, alerts may be set up for relevant keywords corresponding to our respective product and service offerings.
When community managers contribute to discussions or respond to queries around these keywords, the brand will be perceived as one that brings value to conversations more than simply promoting itself. A good example of this kind of exchange involves NightCapApp, as cited on Sprout Social[3]: Here, we see two users engaging with each other: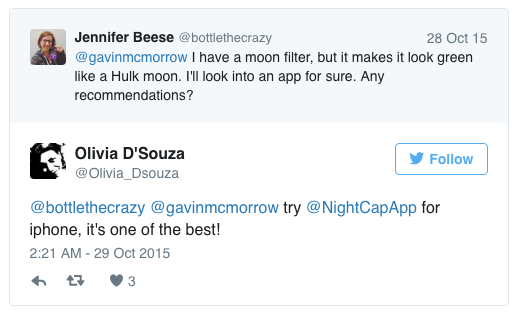 Upon seeing the conversation, the brand hopped in, not just with a cursory expression of gratitude, but with an informative reply: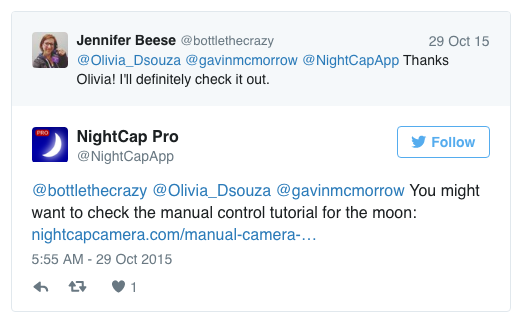 Social Media Examiner argues that another way to find new business and participate in conversations is to monitor keywords related to people's problems with a competitor's service.
"Monitor terms like "[competitor's brand name] can't" or "[competitor's brand name] won't" to identify pain points," their article recommends. Once these customers have been identified, reach out to them but do not oversell.[4] Make your response informative –perhaps redirect them to your website with an educational, rather than a promotional, material.
With insights drawn from social listening, the digital marketing managers are now equipped for the next step: Knowing when a negative review comes up, and responding promptly.
Combating bad online reviews
Effective reputation management begins with the astute discernment regarding the nature of and motives behind a review. As we in the insurance industry know too well, resources are limited and valuable, so we should learn to allocate them wisely and choose our battles.
Community managers should determine whether a review merits a response by asking the following questions: Is it based on an actual experience? Does it have the voice of a frustrated customer, or is it merely a malicious comment from a troll? How was the complaint worded? What aspect of the business is the subject of the concern? Is it about a new insurance product you launched, the behavior of the staff, or the company's pricing or sales practices? Is it something that will reflect greatly on the brand, or could it be explained away as an isolated incident or inconsequential issue? Was it posted on a credible space? What reach does said space have? Will a response make a difference?
There are no hard and fast rules, and each case must be dealt with based on its context. Sometimes, a swift response is needed so that the company gains control of the conversation, lest the accusation takes a life of its own, stoked further by competitors or the personal network of the disgruntled client. Other times, a response can blow things out of proportion, or simply not satisfy anyone. Sometimes, too, a company might not want to dignify criticisms that are untruthful, or were lodged by people whose opinions might not have bearing within their own networks.
Should a community manager decide to respond, these general principles of reputation management should be observed.
Set your targets.
Know what you seek to achieve. The best scenario would be a combination of the following: The complainant gets in touch with you directly, in private; the review is deleted or buried; your company communicates its side of the story; and a public resolution transpires. Setting targets will allow your community managers to be systematic, efficient, and precise in their course of action.
Adopt the correct attitude.
A bad review – one that has been vetted as based on facts and coming from a living, breathing human – can be constructive criticism. Be thankful, because negative feedback informs you of the weak points in your organization and your procedures, and gives you the chance to improve them accordingly. Such information, while generally undesired, is what will help your company learn and grow from mistakes. This kind of attitude towards criticism will inspire a more compassionate and problem-oriented approach – one that does not blame the victim, and addresses the issue swiftly.
Be prompt, sincere, and respectful.
Regardless of whether your organization is the one at fault, do acknowledge the customer's feelings, and apologize for the unpleasant experience. Ask how you can make amends, and get their input on how to improve your services. Explain what happened clearly but briefly, without sounding defensive but not putting your organization in bad light, too. Most importantly, reassure them that they will not go through the same experience again.
Amplify positive content.
In order to bury negative content, you need positive ones to replace them. Encourage the creation of good reviews: Incentivize the practice of giving your organization positive ratings, and publishing happy stories about it online. Compose articles around good news involving your company, such as recent awards and citations from the industry, new executives and talents coming in, better practices being adopted, as well as your corporate social responsibility efforts. Send these materials to as many online publications and platforms as possible.
Find and create more spaces for your content.
Conduct an audit of where you can publish your content right now, and seek to create more of these spaces. Most insurance companies would have a website, but not a well-maintained blog. There is no stopping you from developing more microsites for more specific topics (auto insurance, surety bonds, health insurance), for particular demographics(millennials, pensioners), or for each of your top executives. Regular updates will boost the SEO rankings of your company-owned pages, bumping up their position on search engine results, and burying the negatives.
Forge good relationships.
Build and strengthen relationships with members of the press, industry watchers, consumer advocates, influencers, and bloggers covering the world of insurance. Every relationship offers a chance for a collaboration, for learning about effective marketing and publishing practices, or for accessing a platform to amplify one's message. Community managers should be able to reach out to these parties, and establish media partnerships and sponsorships. For example, the insurance company can lend its talents to a video production or a podcast to be published on a blog on insurance.
Taming the beast
Reputation management in this era may be a new beast for many in the insurance industry. The rules of the game change constantly, and new tools are being conceived each day. Google is known to update its algorithms regularly, for example, today's top online monitoring app may be obsolete by next quarter. Bots can spread the negativity about a brand quickly, and pages can be unpublished upon demand by an army of fake accounts.
But when an organization is armed with the right mindset, the best talent, and the willingness to adapt to change, all these challenges can be overcome. Reputation management is a beast that we will be able to conquer, with aplomb.
[1] "10 Tips: Tap Consumer Sentiment on Social Networks."Information Week. Web. http://www.informationweek.com/software/information-management/10-tips-tap-consumer-sentiment-on-social-networks/d/d-id/1105234?
2"Improving Social Media Strategy: Learning from 10 Leading Insurance Brand." TalkWalker. Web. https://www.talkwalker.com/blog/improving-social-media-strategy-insurance-brands.
3"What Is Social Listening & Why Is It Important?" SproutSocial. Web. http://sproutsocial.com/insights/social-listening/.
[4] "8 Ways to Use Social Listening for Your Business." Social Media Examiner. Web. http://www.socialmediaexaminer.com/8-ways-to-use-social-listening-for-your-business/