If obtaining top tier quality media coverage is essential, then controlling where that coverage resides in search is absolutely mandatory. Is there anything more painful and embarrassing than losing a potential client, friend or networking contact just because of something as preventable as maligning content about you or your company? The fact is, your online reputation counts much more than you know, and companies with good online PR tend to drum up twice as much business as those without.
---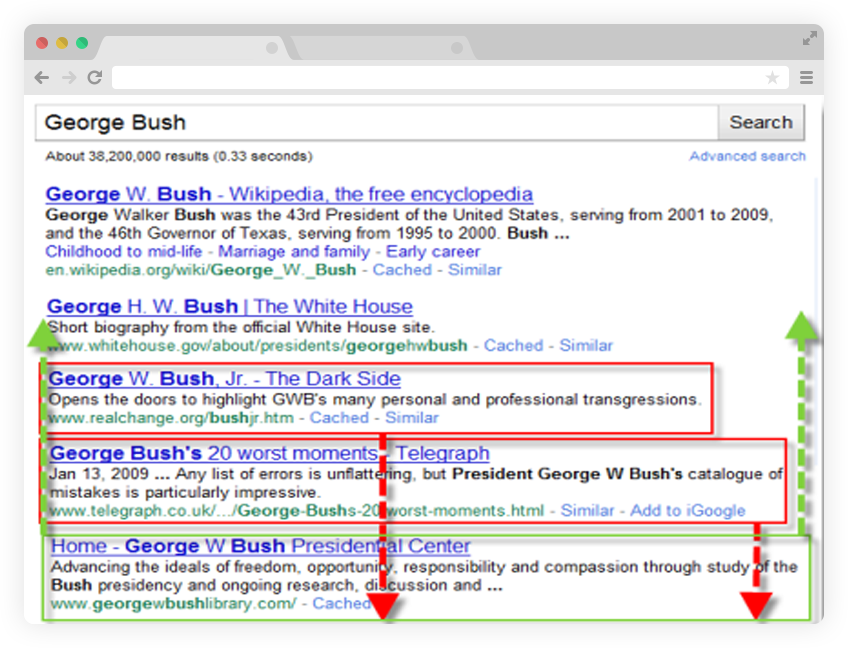 Case Study #1
THE CLIENT:

A Successful Physician with an Accompanying Professional Practice
Our client has had a distinguished career as a practicing expert in a specialty field of medicine requiring a total of twelve years of niche training. He has gone on to build a thriving practice that provided quality, expert care to scores of critically injured and challenged individuals requiring top-notch medical expertise.
THE CHALLENGE:
Our client suffered from several anonymous defamatory posts displayed within Google. These postings damaged his ability to receive referrals from other treating physicians and maintain the confidence of new client referrals. This resulted in a loss of revenue and severe personal angst and suffering. Furthermore, despite the falsity of the claims made by the negative, anonymous posts, our client was rendered unable to respond due to the HIPAA restrictions put in place to protect patient confidentiality.
THE PLAN:
Our team was led by the client in an effort to establish appropriate semantic positioning for use across all existing external platforms as well as platforms yet to be created. We then provided the client with a schedule that corresponds with the first 2 months of the Inoculation Campaign. As discussed during the Kickoff Call and subsequent conversations, this "Phase: 1" of the Campaign focused on the optimization of numerous existing external platforms and their relevant web content.
Our experienced experts performed exhaustive research, studying all the negative and defamatory information targeting our client in order to create the most strategic approach to clear the client's reputation and sustain the pristine search results that the Campaign has brought.
Our experts then initiated an extended plan of attack, launching a sophisticated GBX Digital IRM campaign consisting of compelling content, micro sites, business profiles, press releases micro blogs, high level search engine optimization, linking and proprietary reputation management tactics and strategies to build a strong firewall to protect against future assaults.
GBX Digital IRM BENEFITS and RESULTS:
Cleared 3+ pages of SERPs (Search engine Result pages) for the 2 key phrases targeted in the campaign. No further difficulties with respect to potential partners and clients.
Additional exposure and content for potential partners and investors to make business decisions as it relates to future or ongoing relationships with our client.
As a result of the campaign we were able to expand the client's brand and solidify the reach of the client's name.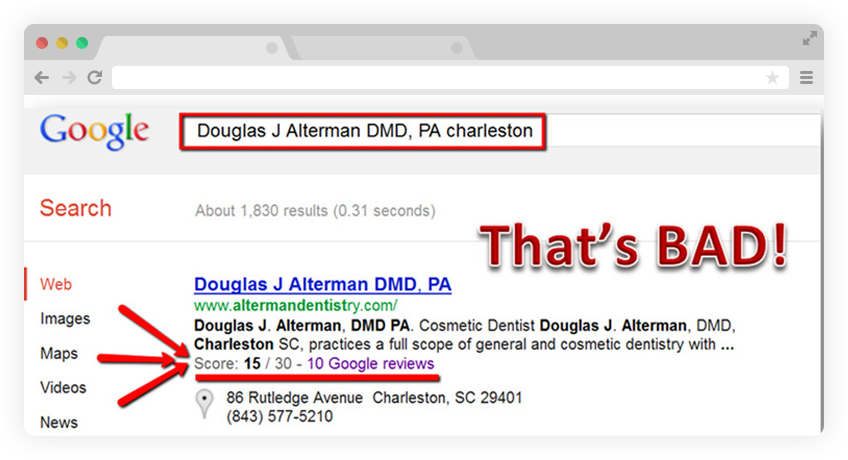 ---
Case Study #2
THE CLIENT:
Self-Made Billionaire
In his career as an entrepreneur, our client has founded and developed start-ups that have generated over $3B in shareholder value. With successful ventures in biotechnology, high technology, digital media, entertainment, and beyond, his companies have demonstrated diversity and a unique ability to capitalize on emerging markets. His career has been marked by a distinct ability to successfully recognize common sense opportunities, build successful management teams and drive organizations to a common goal.
THE CHALLENGE:
The challenge was clearing his good name as it relates to Google's search results. When potential partners searched for information related to his name, a devastating negative image appeared on the first page of Google's search results, along with links that led to damaging information. The existence of said links, as well as the prominence of the image's placement, were bound to have dire consequences if left unchecked. Our client also requested further assistance with clearing aspects of Google's Suggest Bar Results.
THE PLAN:
A sophisticated SEO Solution was implemented to address the problem. An in-depth research of all existing negative information online was conducted alongside the creation of a strategy aimed at clearing all negativity pertaining to the client's name when it comes to the generated results in online search engines.
We initiated a plan of attack to launch a sophisticated reputation management campaign consisting of responsive content spread across many blogs and custom built websites, business profiles, press releases, high level search engine optimization and linking in order to build a strong Digital Fortress to protect from online assault.
GBX Digital IRM BENEFITS and RESULTS:
Google page 1 & 2 search results cleared. Google negative image results cleared entirely.
The Google Suggest campaign achieved a 90% success rate four months into the campaign and 100% success rate 5 months into the campaign. GBX Digital IRM's digital fortress proved successful within Google, able to secure the search results against potential future damaging negatives. As a result, we were able to expand and solidify our client's brand and online presence.
---
Case Study #3
THE CLIENT:
National Furniture Supply Brand
Our client's reputation as a national furniture brand retailer that provided expert quality furniture at low prices coupled with fantastic customer service support is unparalleled. With nationally syndicated media advertising, the proactive side of their marketing strategy is constantly in front of consumers. With the constant potential for expansion, the client's reputation is a key factor for driving business.
THE CHALLENGE:
The client had received some very poor feedback on a number of review sites, as well as unwarranted comments on scam/complaint sites. Initially unchecked and unaddressed, such negativity was doing some serious damage to the client's reputation. It hindered the client' ability to further promote their brand and impeded business growth. When consumers and potential clients went online to read reviews, some of the information they found did not reflect the true excellence of the client's brand. The situation had to be remedied.
THE PLAN:
We initialized the dissemination of positive feedback during the initial period of the campaign. We coordinated with the client and posted approved customer reviews on existing review sites to balance out the company's image and negate any lingering negativity.
Next, we set in motion a sophisticated earned media campaign. An incentivized and sophisticated social media campaign was launched as an extension of the first strategy and the client's customers were enjoined to provide earned media in the form of honest feedback in exchange for various offers such as discounts, sweepstakes, etc.
At the same time, a sophisticated network of sites was built to support the legitimate review sites, providing a medium wherein which customers can read about and review the business. These sites also served to devalue the fraudulent scam and complaint sites that were providing an undue bias due to the nature of the domains. This was accomplished through a sophisticated SEO solution utilizing intricate state of the art linking networks and advanced linking strategy to accomplish the goal.
GBX Digital IRM BENEFITS and RESULTS:
Google page 1 & 2 search results cleared.
Google places, Yellow pages, and Yelp reviews turned from 1-2 star ratings (10-20 feedback) into 4-5 star campaigns (200+ feedback) driven by a self-sustaining community feedback.
Successful campaign results correlated with increased business revenues.
As a result of the campaign, the client's business is not only fairly represented, but flourishes online.
---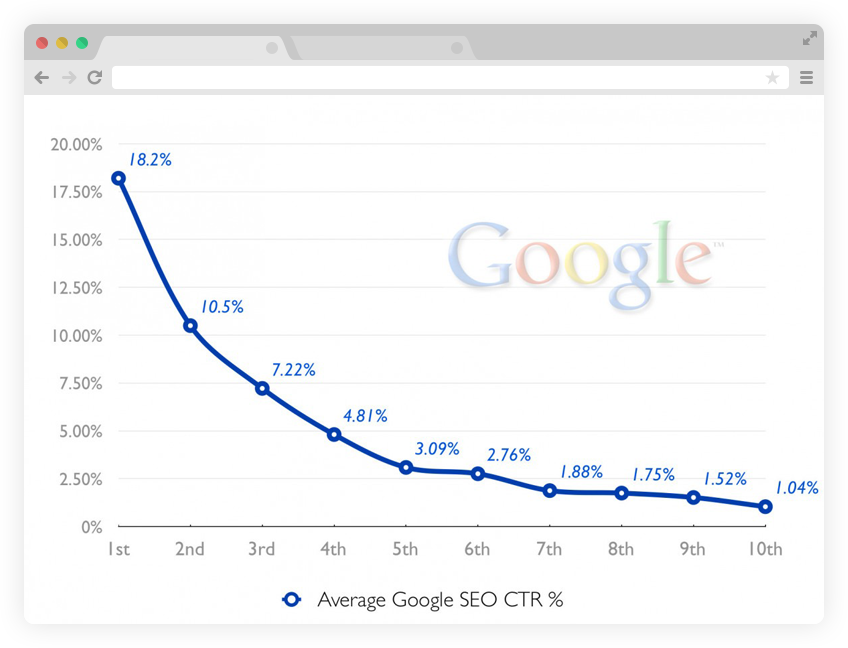 Case Study #4
THE CLIENT:
National Politician/Real estate Developer
In his career as a successful real estate developer and eventual national politician, sustaining public trust and maintaining his credibility among his constituents is paramount for our client.
THE CHALLENGE:
Several national blogs and news websites, with a biased political agenda, appeared in the search engines and highlighted our client's association with political figures of questionable ideologies. The association impacted the status and standing of our client negatively and hampered his ability to execute his own agenda.
THE PLAN:
A thorough, strategic analysis of the political information online was performed alongside the creation of a strategy to clear the search results in order to restore the client's status and political standing.
Our team hatched an aggressive three-pronged plan of attack and launched a sophisticated online reputation management campaign that addressed the problem on several fronts. Our team strategically positioned and mass- distributed incisive content, spreading them across a wide array of blogs and custom built websites, and business profiles. We also ensured that a high level of search engine optimization and linking was present in order to build a strong, yet discrete, digital firewall to serve as a shield from further online aggression.
GBX Digital IRM BENEFITS and RESULTS:
GBX Digital IRM cleared 3+ pages of SERPs (search engine result pages) for the 5 key phrases targeted in the campaign. GBX Digital IRM's Digital Fortress was able to successfully secure the search engine results within Google, thus protecting the client from the damaging online attacks leveled by his political rivals.
As a result of the campaign, we were able to restore our client's good name and credibility, preserving his status as a leading political figure, statesman, and successful entrepreneur.
---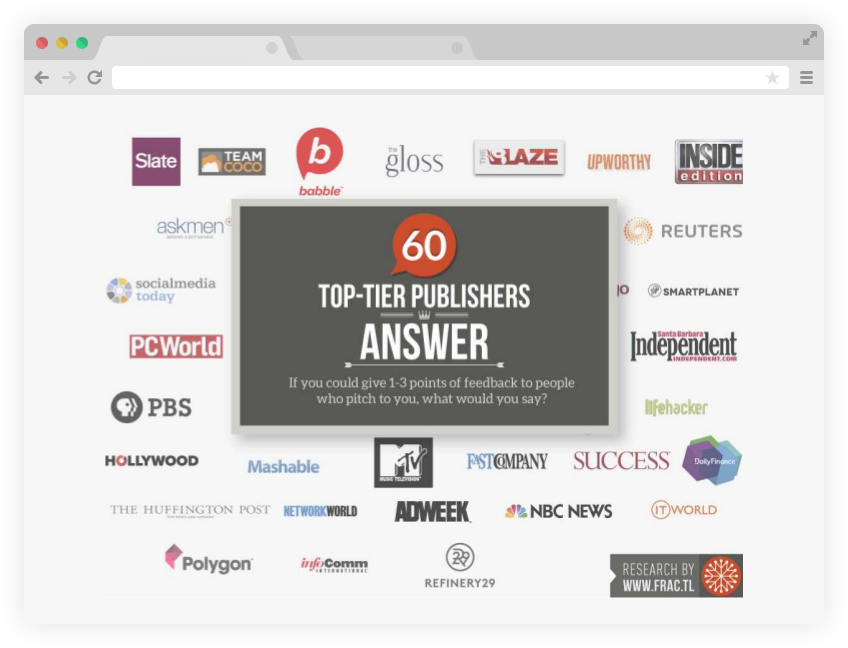 Case Study #5
THE CLIENT:
Private Equity Fund
The sophistication and sensitivity that goes hand in hand in the financial world must carry over into the digital financial world. Our client's services include mergers, acquisitions, and operations of companies that provide mission-critical products, services, and solutions in diverse industries.
THE CHALLENGE:
Our client had some personal family issues that were being spread around on the Internet. It needed immediate attention since the spread of these issues had the potential to injure the founder's reputation. The propagation of said issues had to be curtailed at once before irreversible damage could be done.
THE PLAN:
Before the issues took on a life of its own, we had to build a digital platform that focused on the founder's contributions to society and his business. This was done to improve his credibility and reduce the focus on his personal life. Our team then designed a strategy that developed interesting clickable content, focusing on the founder, to be disseminated to powerful websites. This delivered signal strength to Google, improved the ranking of the positive platforms and reduced ranking of negative content, effectively "burying" the harmful content.
GBX Digital IRM BENEFITS and RESULTS:
Google page 1 & 2 search results was cleared.
Our team designed and built a plethora of various high metric URL's which developed into an impressive PR platform that not only effectively negated the negatives and pushed them lower, but also to built up the founder's brand, allowing potential clients to learn more about our client. This resulted in our client's improved focus and confidence.
Such improvements contributed to the resurgence in shareholder value and the outside world's improved perception of our client and firm he helms.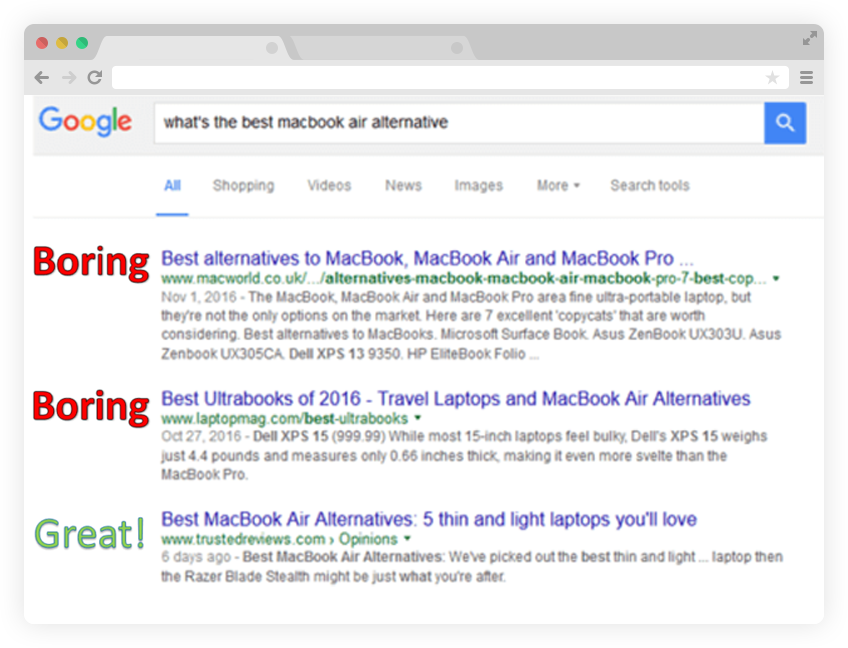 Case Study #6
THE CLIENT:
Venture Capital Firm / Cannabis Company
For this Cannabis company gaining acceptance was a steep uphill struggle.
They made some attempts with Social Media and press channels but nothing was robust enough to gain the audience or followers necessary to form a product foundation base. As much as the company eagerly wants to promote the success of their medical formulations to the public they realize the need for an expert who can deliver strategy, product understanding and experience are paramount. In comes GBX Digital.
THE CHALLENGE:
As US States and the World move toward legalization of Cannabis it is met with complicated headwinds. These obstacles make public acceptance and steering a PR campaign quite difficult. Managing a Cannabis company takes a great amount of fortitude to battle the Carrie Nation's of the day, as many people are looking for opportunities to expose your claims. Getting top publishers or the purchasing majority to accept your content and products is another hurdle fraught with unknowns.
THE PLAN:
Discover niche audiences and publishers that will accept press opportunities from a Cannabis company. Customize the content within the specifications of the publisher but also enabling the essential details of the story that are normally elusive to the readers, right in the forefront. Sharing the press with audiences who have similar interests and engage. Drive home the message and build.
GBX Digital IRM BENEFITS and RESULTS:
Wikipedia, press opportunities, and Social Media posting increased the follower base delivering a 500% increase in traffic. Social Media further cemented this traffic in place by educating the audience with a more intimate understanding of Cannabis and the company's related products. Regular Social Media engagement helped dispel the myths and provide encouragement to the doubters. Gained a 850% increase in likes and retweets.
---
Case Study #7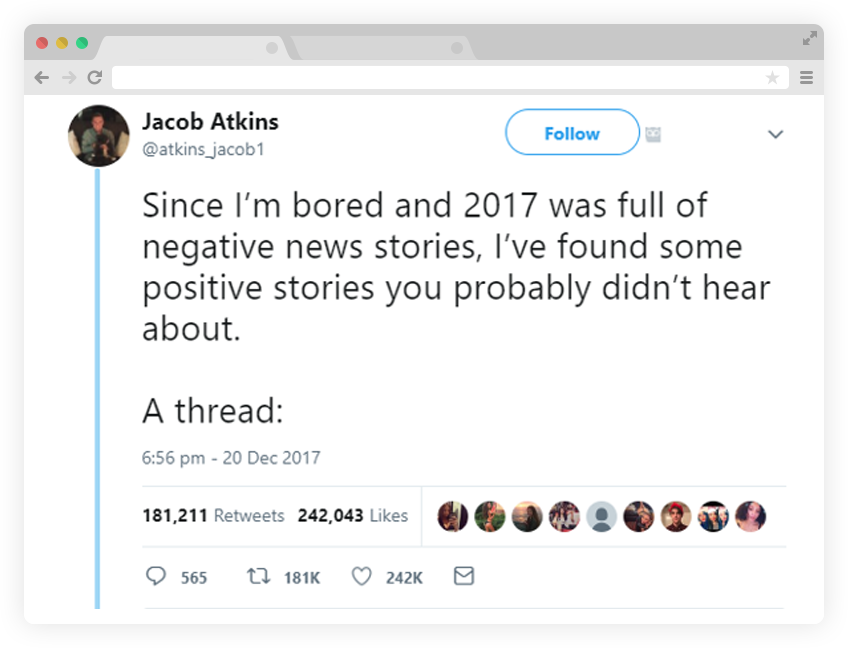 THE CLIENT:
Luxury Real Estate
THE CHALLENGE:
In order to properly communicate with ultra high net worth individuals (UHNWI) you must have earned their trust and gained their respect. Achieving this is not easy, takes time and is fraught with quagmires and pitfalls. You need an expert who has the experience and can help you avoid the problems associated with this highly sought after target audience.
THE PLAN:
Trust and respect are not simply given away they must be earned. In order achieve them you need to acquire a certain set of awards admired in the community your targeting. Once the honors are obtained they have to be displayed in a subtle manner that elicits the right response. Rinse and repeat. With stylized content, press, awards or other recognition symbols and a delicate presentment of these assets in the right channels success can be obtained.
GBX Digital IRM BENEFITS and RESULTS:
Top Realtor Awards and Press Recognition for being a top Sales Broker. Campaigns on Google Adwords, Private Ad Placement, Social Media posts and boosts all helped to contribute a quadrupling increase in traffic. Blog posts and newsletters helped to remind the followers of the branding and expertise in the industry. Customized content showed the audience that "We Care". Trust and respect was gained.